SKY LIGHT frames are produced exclusively in ultra-lightweight quality materials. In this exclusive product line, titanium, aluminum, and ULTEM are used. Product choices that all contribute to supreme wearing comfort and uncompromising quality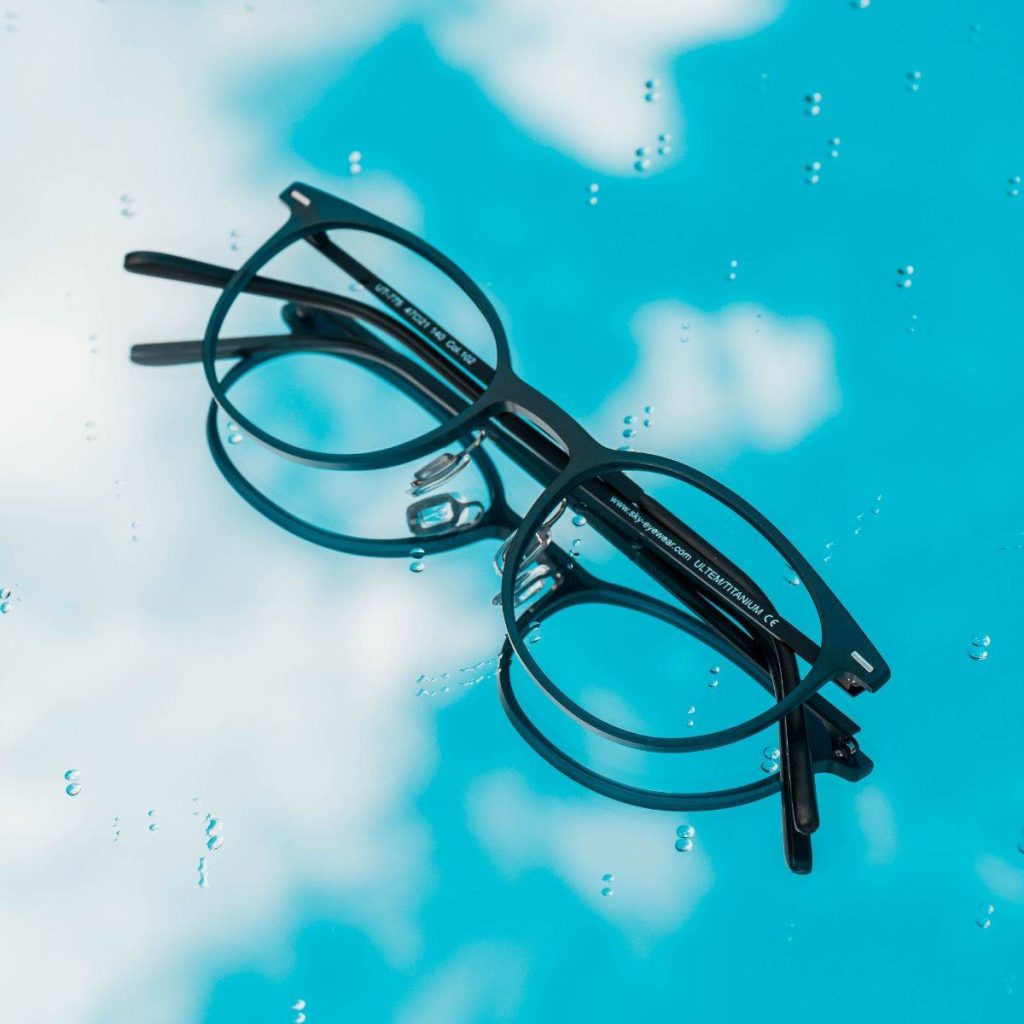 ULTEM is the brand name for a specific family of polyetherimide (PEI) thermoplastics produced by SABIC. ULTEM resins offer a combination of outstanding thermal, mechanical, and electrical properties, making them ideal for various high-performance applications.
Some characteristics of ULTEM include:
High heat resistance
Excellent dimensional stability
Flame resistance
Good chemical resistance
High strength and rigidity
Good dielectric properties
Because of these properties, ULTEM is used in a variety of industries such as aerospace, automotive, electronics, and medical devices. It's often chosen for applications where a combination of strength, heat resistance, and lightweight material is required.
Lightweight: Titanium is incredibly strong yet surprisingly lightweight. This means that frames made from titanium can be thin and delicate-looking without sacrificing durability, ensuring comfortable wear for long periods.
Durability and Strength: Titanium is one of the strongest metals available, ensuring that frames made from it are durable, resilient, and can withstand daily wear and tear. Its natural strength means that it is less likely to bend, break, or deform.
Corrosion Resistance: Titanium is resistant to corrosion from facial acids and does not react with saltwater, sweat, or other corrosive agents. This makes it ideal for individuals who live in coastal areas or those who perspire more.
Hypoallergenic: Titanium is a non-reactive metal and is often used in medical implants because it's biocompatible. It doesn't cause allergic reactions, making it perfect for individuals with skin sensitivities or allergies.
Elegance and Modernity: Beyond its practical benefits, titanium has a sleek and modern appearance. Its natural color, which is typically a silvery-grey, provides a refined and contemporary aesthetic, although it can also be colored for those who want a more unique look.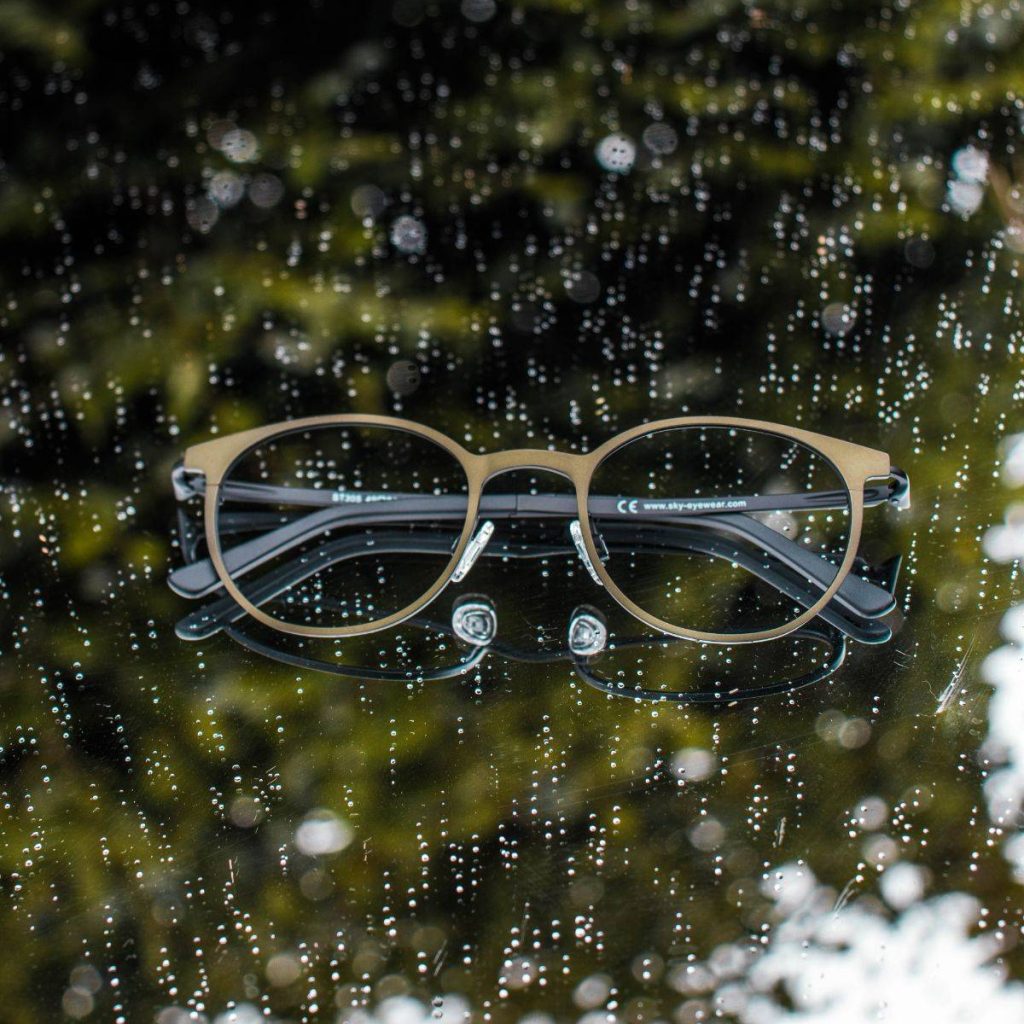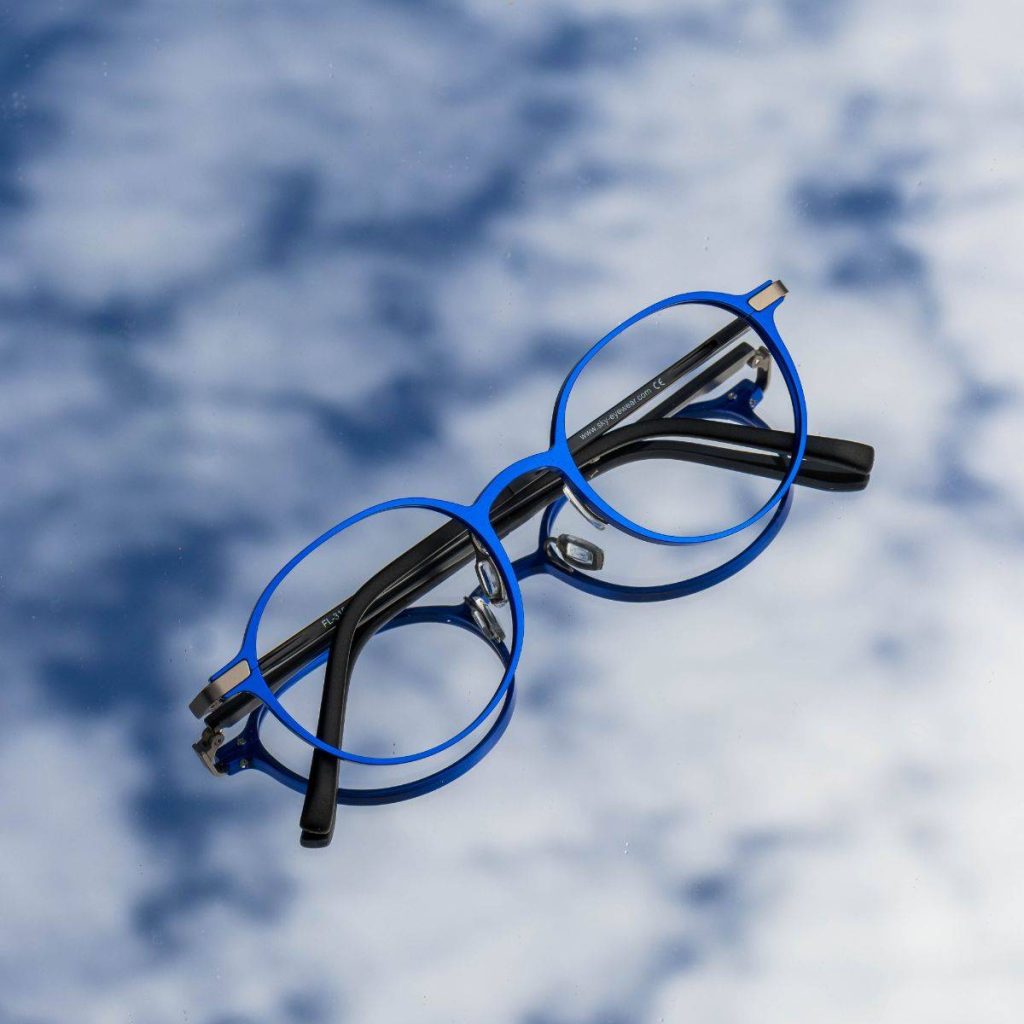 Why is aluminium a good material for optical frames?
Lightweight: One of the main advantages of aluminium is its lightweight nature. This ensures that glasses made from this material are comfortable to wear throughout the day, causing minimal strain on the face or nose.
Shapeability: Aluminium is highly shapeable, which means it can be easily shaped into intricate and unique designs. This gives designers a lot of freedom to craft stylish and distinctive frames.
Variety of Finishes: Aluminium frames can be treated to have a variety of finishes, from matte to glossy, and can be easily colored to produce frames of different hues, suiting a range of aesthetic preferences.
Recyclability: Aluminium is 100% recyclable without any loss in quality. This makes it an environmentally friendly option, as old or damaged frames can be recycled to produce new products.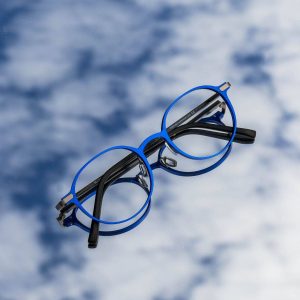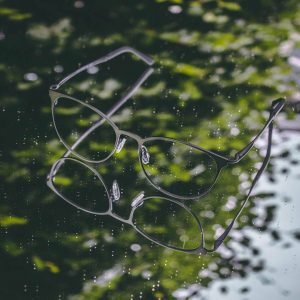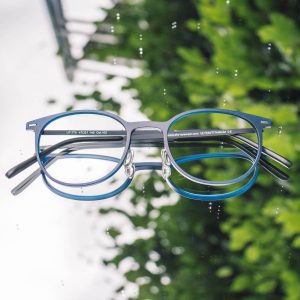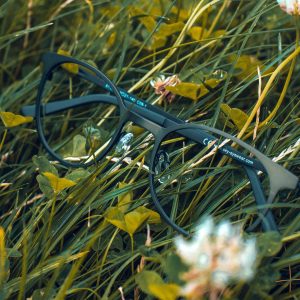 Visit our B2B portal to view all the styles in SKY LIGHT